This white party bus can accommodate up to 40 passengers. Plenty of room for all of your friends & family. It is the king of vehicles at Nashville Limos!
40

Passenger
Our rugged H2 Hummer can accommodate up to 18 pass. Its classic white exterior makes it perfect for all occasions, but it's very popular for weddings and bachelor parties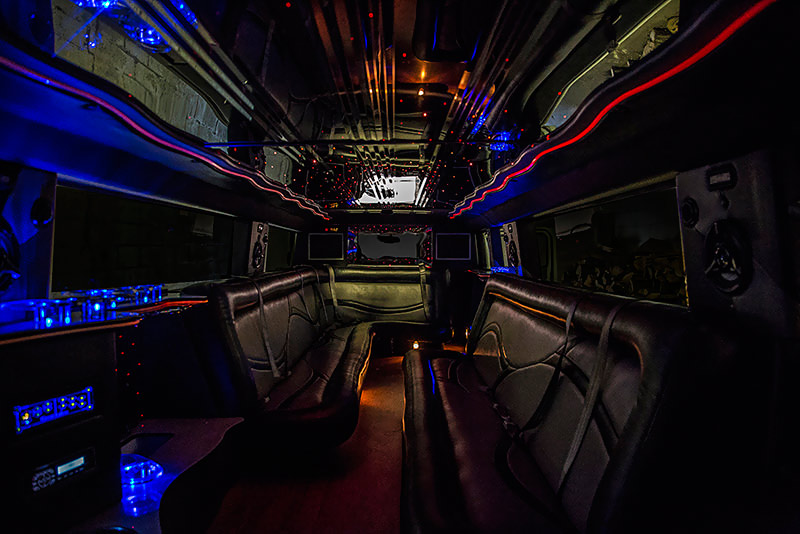 18

Passenger
OUR SERVICES
A little about us
Nashville Limousine is the best choice for luxury transportation in Nashville and its surrounding area. We offer limousines and party buses for your enjoyment. Please browse our website to learn more about our company, fleet, and the service that we offer. We know you will like what you see!
Nashville is more than just the country music capital of the world. It is a fun and interesting place to explore, party in, and enjoy! Along with the spectacular music scene, you will find wonderful restaurants and bars that feature mouthwatering cuisine and drinks, professional sports teams, museums and theaters packed with culture, and much more! Let us drive you around the city while you make unforgettable memories.
We want you to have a comfortable experience, so we pack our vehicles with amenities. You will love the gorgeous interiors of our limos and party buses. Each vehicle features leather perimeter seating, custom color changing lights, bars with granite counter tops and built in coolers, flat screen televisions with DVD capabilities, quality sound systems with stereo/CD/MP3, wooden floors with dance poles, and much more!
If you would like more information, a quote, or you are ready to reserve a vehicle, please call or email us at any time. Our friendly and helpful booking specialists are always standing by to answer promptly.
Popular Events & Perks of Traveling With Us
We serve any type of event that you could ever dream up, but our most popular ones are definitely weddings, bachelor and bachelorette parties, sporting events, and concerts. In fact, maybe concerts should be in first place because we obviously do a lot of music-related events in and around Nashville! If you're headed out to watch your favorite performer, consider us as your first choice in the area for your transportation needs!
When you travel with us, whether it's for a concert or some other special event, you avoid all of the hassles and worries that are associated with navigation. That means you don't have to figure out the route, you don't have to fight traffic and worry about getting stuck in it, and you don't even have to walk to and from your vehicle because you will be dropped off and picked back up at he door!
You'll have a designated driver all though the night, making sure that you are safe and secure at all times, and that you of course get home safe. You'll be able to stock our built-in bars with your favorite drinks, whether alcoholic or non-alcoholic, and you can sip the night away, completely legally! Our customers enjoy this during nights of bar hopping because it saves them money at the bars and lets them keep the party going in between destinations.
Best of all, you will be able to spend real quality time with your loved ones instead of traveling separately and just fighting traffic the whole time. In our current world where we all work so hard, time together can be so limited. Every extra moment that you can spend is worth its weight in gold. When you're with us, the driving is left to a professional while you are left to spend time with your passengers, whether they're your best friends, your family, or your coworkers. It's enjoyable and special for everyone on board!
Get Your Free Price Quote Today
We would love to provide you with your free price quote right now, and when we say free, we really mean it. There's no obligation to do business with us and you do not have to book a trip with us at all. We even welcome you to call with a hypothetical scenario if you wish, because then you can get an idea of our prices while you're still in the planning stages of your upcoming event! That is totally OK with us! When you do, you'll find that our prices are incredibly competitive and we really offer you a lot for your money!
Booking your bus whenever you are ready is as simple as a credit card deposit over the phone. Can you believe it? The whole process can be done in a matter of minutes if you are ready! Please do not hesitate to reach out to us via phone or email and we'll offer you that free price quote right away. We look forward to hearing from you!
Party Bus Nashville is a professional luxury transportation company that serves the Nashville area and beyond if you're looking for a detroit party bus company. Our modern fleet of limousines and party buses will take you anywhere you want to go, and our connections around the country allow us to refer you to only the best. We make pricing easy by providing an hourly rate that includes all fees and taxes, fuel and operating costs, unlimited stops and miles, and a minimum gratuity for the driver. Everything is included!
Limousine Rentals
Stretch SUV Limo Rentals
Party and Limo Bus Rentals